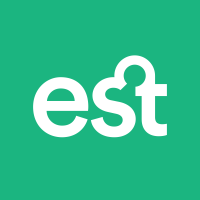 Online lending startup Earnest said to look for a buyer
Earnest Inc., the financial-technology startup backed by venture capital firms including Andreessen Horowitz, is looking for a buyer as the market for peer-to-peer lending matures, and it struggles to raise new funds.

The San Francisco-based company, which offers student loan refinancing as well as personal loans, is shopping itself for about $100 million, according to people familiar with the matter.

Earnest last raised $75 million in equity and $200 million in debt in 2015, bringing the total to just over $300 million since it was founded in 2013, according to research firm CB Insights. The most recent equity financing was led by Battery Ventures, and the debt was led by New York Life Insurance Company. Recent efforts to raise more money haven't been successful so far, one of the people said. Earnest declined to comment.

Early last year, the company also sold its first package of loans to institutional investors and closed a deal with Goldman Sachs Group Inc. for a $150 million credit line for loans that would be re-sold as securitizations. Another securitization is expected to move forward with pricing as soon as this week, people familiar with the matter said.

Earnest is part of a wave of financial-tech startups specializing in online lending, leveraging data and technology to offer lower interest rates than banks. Earnest looks at information other than a borrower's credit score before making a loan, such as how much money the person has in a retirement account, as a way to offer better rates for less risky borrowers.
To read more, please click on the link below…
Source: Online Lending Startup Earnest Said to Look for a Buyer – Bloomberg