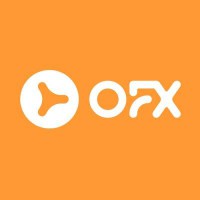 OFX launches weekend trading
MEDIA RELEASE – Customers can now make international money transfers 24/7
OFX (formerly OzForex), one of the world's largest international payment businesses, has today launched 24 hour, 7 day a week trading, giving customers the convenience to transact on weekends. The 24/7 international payments service is part of OFX's strategy to focus on its customers and will increase the company's operating leverage against its competitors.
The service will enable customers to make international transfers at the same great rates, speak to an OFX customer representative and check current exchange rates 363* days of the year, 24 hours a day.
Instead of waiting until Monday to speak to a representative, customers can register to have their account set up, get quotes and book in their transfers at a time convenient to them.
Adam Smith, Chief Operating Officer of OFX said "In today's digital world it is no longer acceptable to operate in traditional 8.30am to 6.00pm service hours. Customers are now demanding businesses to catch up with real time technology. After trialling the service, we found a definite need and are now delighted to again put customers first by remaining open in Australia 24/7″.
OFX has been trialling the extended service in Australia for the past two months and has already had positive uptake and feedback from customers. The 24/7 service is now available to all Australian customers and will be rolled out across the rest of the markets in which OFX operates over the coming months.
* Excluding Christmas and New Years Day.