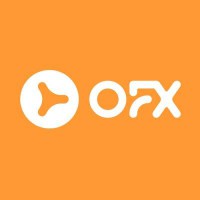 OFX celebrates a momentous $100bn transfers internationally milestone
MEDIA RELEASE: OFX, Australia's leading international payments provider and Fintech leader, have today announced a significant milestone in their transaction history, reaching $100bn in international transfers since launching nearly 18 years ago.
The announcement follows CEO Richard Kimber's first financial year results, revealing the company exceeded $100m in profit for FY16.
In the process of notching up their billion-dollar century, OFX have helped customers with more than 5 million bank-to-bank transfers. An estimated 31,000 properties have been bought or funded, over 10 thousand students supported and countless other weird and wonderful things financed.
Whether it's blocks of Italian marble for a sculptor's next masterpiece, containers of pig's ears for a dog food business or equine semen for a racehorse breeder to create the next generation of champions, OFX have been there to help.
CEO Richard Kimber said: "Whatever the reason for any international money transfer, we understand how important it is to each customer. We treat every transfer like it's the only thing that matters to us."
OFX is the original Australian Fintech, which emerged from humble beginnings on Sydney's northern beaches in the late 90's, to become an established global disruptor in the world of international money transfers, helping customers make more than 5 million bank-to-bank transfers worldwide.
Kimber and his team have their sights set on big things. With some serious credentials, a healthy balance sheet and no debt, the Sydney based 'grown-up start-up' has spent the last year bedding in their Accelerate Strategy with all systems go to double their profits in three years.
"Our Accelerate Strategy will see us move to a cloud based infrastructure, which holds a number of benefits for us that will help take OFX's growth to the next level. The cloud technology infrastructure enables us to variablise our cost space, which means, as we grow, we don't need to invest in a large amount of computer infrastructure. It also means we can develop our software much more quickly and get it into production way faster," Kimber said.
Looking to the future, Richard predicts the online payments industry is likely to see big changes, with technology giants like Facebook and Google increasingly looking to move into the payments space.
"We've already seen this change in the in the US with ApplePay. I think there is a real convergence, where technology companies and financial services companies start to play in each other's territory and I think we're going to see a lot of exciting growth in the sector."
OFX rebranded from Ozforex in December in Australia and have launched a full scale rebranding campaign, which it plans to roll out globally.
"This rebranding is really important for our group. Having never actively promoted ourselves, we've only ever grown organically. What this will do is really enable a much different phase of growth, particularly internationally as we will be seen as a single identity for the first time."