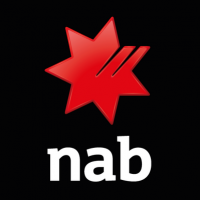 NAB's Andrew Thorburn: 'We are a fintech company'
National Australia Bank must harness the hunger of start-up companies if it is to fend off competition from technology-based rivals, chief executive Andrew Thorburn says.

Amid predictions the banking sector will face intense disruption from digital businesses, Mr Thorburn on Tuesday said fintech firms were attracting more and more funding in a world of ultra-low returns.

Big banks have a reputation for being bureaucratic institutions, and Mr Thorburn said NAB needed to emulate some of the traits of its smaller start-up rivals.

"I actually think we are a fintech company ourselves. We have to have the mindset of a fintech company, and I actually think we've got a lot of the assets of a fintech company," he said in Sydney.

Smaller fintech firms tended to be "hungry" and they aggressively pursued opportunities, he said, and NAB wanted to adopt a similar approach.

"That's the sort of hunger we need inside our own company."

Almost $20 billion was poured into the fintech sector globally last year, according to estimates, as investors eye a slice of the finance industry's profit pool.

Mr Thorburn acknowledged fintech firms were increasingly well funded, which he said made sense in a world of negative interest rates and investors chasing returns.

Even so, he argued fintech firms should be "respected but not feared" by banks, which had proven resilient in the waves of huge technological changes in recent decades. He argued that banks' brands, their millions of customers, their technology, and ability to attract staff would stand them in good stead against competition.

"Over the last 30 years … the banking industry has changed, and developed and led so many of the innovations and the things that people take for granted today," he said at an IBM event on "cognitive" computing and how it might be applied in business.
To read more, click link below…
Source: NAB's Andrew Thorburn: 'We are a fintech company' – Sydney Morning Herald