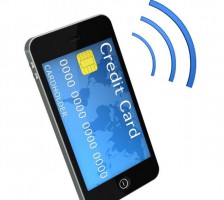 Mobile payments: A haven for big players
Disruption, that pervasive buzzword in fintech, is usually attributed to startups competing with the big players. These companies are small, agile and new to the market. They bring new technology and ways of doing things, and are quick to adapt. But what happens when it's these bigger players, such as the traditional banks, that introduce the disruptive technology?
PwC recently released its Global Fintech Report, which surveyed various people working in global financial services. The respondents identified fund transfers and payments as the sector second most likely to be disrupted by fintech over the next five years.
However, it seems that established companies are responsible for most of the innovative mobile banking solutions being introduced. Or, they are identifying trends early in the payments space and partnering with startup companies that can help them introduce technology to their customers.
If we look at mobile payments in Australia, it's ahead of the curve on a global scale thanks to large, established banks. Most people have access to some form of contactless payment system offered by their bank or credit union via their phones.
Despite this, Apple still chose to introduce its Apple Pay system in late 2015. While it was transforming overseas markets, this wasn't going to be the case for Australia. In the US, where contactless payments are rare, they had a much smoother ride getting banks on board. Getting the Big Four Australian banks onto its system proved tricky.
Currently, the only card provider you can use with Apple's system is American Express. There remains little reason for the banks to jump on board when they have their own systems in place. High interchange fees saw most banks opt for alternatives offered on Android systems such as Samsung Pay or Google's Android Pay.
Some small players have made their way onto the market, but they are mainly for business payments. Twitter co-founder Jack Dorsey's mobile card-reading device Square was introduced into Australia this month. However, the service quickly found itself on the receiving end of a Commonwealth Bank block following security concerns.
The payments block was only lifted at the request of Visa and MasterCard. A spokesperson for CBA told The Australian that the bank was supportive of innovation in financial services, but needed to protect its customers.
Most startups focus on small businesses, offering PoS systems to help them accept Tap and Go and contactless payments from customers. Startup Kounta, which offers a PoS system, recently partnered with CommBank to offer an add-on with the bank's Albert device.
There is evidence of this trend on a global scale. At this year's Mobile World Congress (MWC) several announcements were made relating to mobile payment developments for 2016. Mainly, it was large companies partnering with newer entrants.
Visa partnered with smartwatch designer Pebble, as well as Honda. MasterCard partnered with WISeKey, which is an Internet security company. Google launched a hands-free payment service and MasterCard may be looking to offer something similar, where users can verify their identity with a selfie to make a payment.
The much touted "Internet of Everything" has been prevalent in many areas of fintech, from lending to financial advice. In the payments sector, a wide area of opportunity exists.
Moving mobile beyond the smartphone is already being explored, for example, toward smart vehicles that can pay for tolls and petrol. But this relies on collaboration. According to the PwC survey, 32% of respondents engage in joint partnerships with fintech companies. The question is, will this open the market to those startups disrupting the banks in other areas?
Elizabeth Barry, Senior Writer at finder.com.au, has joined Australian Fintech as a guest writer. She has been writing about personal finance for over two years and has firsthand experience in the space having worked at finder.com.au in its start-up phase.
She is fascinated with the level of innovation happening in fintech and the way Australia is responding – at the individual, business and government level. She believes that established companies are ripe for disruption and that the fintech space is ready for acceleration.
She will be keeping an eye on the space as it grows and is eager to write about emerging developments on Australian Fintech.