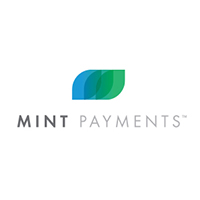 Mint Payments wins two prestigious innovation awards
Payments processing technology provider Mint Payments is pleased to announce that its innovation has been recognised twice in the past week, having been named as an ABA100 Winner in The Australian Business Awards 2016 for Business Innovation and being listed at number 42 in the Australian Financial Review's Top 50 Most Innovative Companies in Australia.
The Australian Business Awards recognise organisations that prioritise innovation and technology as drivers of local and international markets. ABA100 Winners demonstrate a commitment to technologically transformative innovation through business initiatives and position themselves as industry leaders.
The AFR Top 50 Most Innovative Companies in Australia is in its fifth year, and ranks the most innovative organisations in Australia, and is the only national, cross-industry list of its kind. A panel of industry experts rate a company's innovations based on the idea, the problem and the impact.
The Australian Business Award winners were announced on 12 August, with the AFR list published today.
Mint Payments' CEO, Alex Teoh, said: "Mint Payments is proud to be recognised by these two different organisations as a leader in Australian innovation. It is a testament to our successful transition from a singular solution payment provider to a leading omni-channel payments provider in Australia where we can give businesses the ability to accept, see and reconcile payments across in-store, online or mobile channels.
"Our transformation has made it possible and simple for business owners to capture and process all types of payments, including credit card, debit card and bank transfer, regardless of whether they have a bricks and mortar shopfront, an online e-store or if they run a mobile business. Everything comes together in one single platform, one partner and one system which very few payment vendors in Australia can do.
"We have developed a world-class payments platform that seamlessly connects and processes payments across multiple channels and markets across the Asia Pacific region so we are delighted to be recognised as a business innovator in the payments industry and this would not be possible without the support of our partners and a great team at Mint."