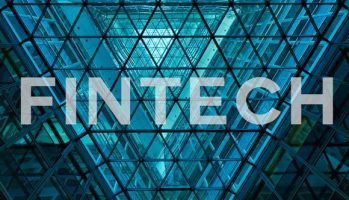 Meet eight fintechs changing financial services
When you have just seven minutes to sell your idea as the next big thing to change banking and investment, every moment counts.

Thirty of the country's best fintechs are pitching to a room full of 160-plus bankers, brokers and venture capitalists at the Grand Hyatt ballroom in Melbourne, where their story, business plan and even looks are all being judged.

From payments to wealth management, peer-to-peer lending and crowd funding, fintech start-ups are taking aim at the heart of the financial services industry and a pot of revenues that Goldman Sachs estimates at $4.7 trillion.

The banks are all vying for a stake in these disrupters before they join the 46 unicorns in the "billion dollar club". A recent Money of the Future report says fintech investment hit $20.3 billion last year. But with more than 5000 fintech start-ups already in the game, the trick is picking which ones will emerge successful.

Change the world

At the Melbourne showcase, there's an older couple who have been providing financial advice for decades and have just launched a sophisticated investment tool; a young, tech-savvy web-designer in cargo pants with a consumer friendly app that picks your stocks; and a slick, fast-talking bitcoin trader who wants to change the world.

"When I first heard about bitcoin two and a half years ago I knew it was going to change the world. I decided to leave my previous job and start trading in bitcoin," Bitcoin Group's sharply dressed Martin Davidson tells potential investors.

Bitcoin Group's presentation was among the day's slickest and included a live bitcoin transaction. But the investors who spoke to BOSS felt they didn't get enough insight about the bitcoin miner's own story and why they were different from other bitcoin companies. The action has also increasingly turned to blockchain, the technology behind bitcoin and a successful pitch seems as much about catching the industry zeitgeist as offering an amazing product.

Stand out from the crowd

The older couple are pitching a robo advice tool to help investors trade. "Financial Mappers is the exact opposite of every robo advice you have ever seen," they tell us. Onlookers were impressed with the couple's depth of knowledge and their sophisticated investment tools but were concerned the product interface was too clunky.

The impression is cemented by young Nick van den Berg in his cargo pants and T-shirt who exudes the confidence of a kid who knows he's onto a winner. His slick and eye-catching app, Simply Wall St, instantly stands out from the crowd.

"I'm not a stock broker, I'm not an investment banker, I'm not even a maths genius, what I am is a self-taught investor," van den Berg opens his pitch by explaining. "I tell you what, being a self-taught investor and now continuing as a do-it-yourself investor is a pretty horrific experience. It's a horrific experience because all the tools that are built to help you are built by stockbrokers, investment bankers and maths geniuses."

His "snowflake" tool provides a colourful visual snapshot of a stock or a portfolio performance based on a few simple financial metrics and is designed to help new traders begin investing in shares via the ASX, US and UK sharemarkets. The National Australia Bank has already signed to partner with the app, which was the day's runner-up in the Best Disrupter category.

"It stood out to me because it just made it so visually appealing; look at the way anyone under 40 does things today," Patersons stockbroker Mark Goulopoulos tells BOSS.

"It is all about user interface, it's about making the experience easier, simpler, more engaging, unless you've got that you lose a whole lot of the audience straight away. We all have access to data, it's how you present it and how you make it understandable," Goulopoulos says.

Rising stars

Goulopoulos is part of the Afiniation network, a group of high-profile bankers, brokers and venture capitalists that promotes fintech, helps pick the next crop of rising stars for their clients and keeps an eye on those likely to disrupt their own businesses.

The winners may not be assured success but it certainly helps to open doors with capital and corporate backing flowing to most of last year's winners, including financial education tool Banqer and 8Wire, which facilitates the transfer of data to the cloud. For the losers, there is more reason than ever to prove the judges wrong.

Billsumo was another crowd-pleaser and this year's Best New Entrant winner. The judges said it has "great mass market appeal".

"Everyone has bill stress," Nick Verze tells the crowd. "What Billsumo does is basically goes with the customer through what their bills are going to be for the year and smooths out their cash flow. Most peoples' incomes are fairly steady but their bills come in a very lumpy way.

"If you're like me, in February I get three lots of school fees, my rates and all sorts of bits and pieces and my bills are much higher than the rest of the year. But with with Billsumo you make one regular payment from your pay every month, fortnight or week whatever you get paid and your bills get paid."

Gap in the market

Best Disrupter winner XTB offers retail investors an easy way to buy corporate bonds. "The problem is while it is simple to buy shares in individual companies, it is extremely difficult to buy underlying corporate bonds," Ian Martin says, explaining the gap in the market. "XTBs trade on the stock exchange like an equity, what we do is take $500,000 lots traded in the wholesale market, break them down into $100 units and have a market maker making prices on the ASX with continual prices."

Best technology winner SuiteBox allows financial advisers to have recorded video conversations with their clients on a secure online platform.

"We've recorded this meeting which can be stored so if there's any legal or question about who signed this document we can pull up this video and check," SuiteBox's Ian Dunbar explains while recording a live trail of a meeting with his business partner. "We can pull data out and populate forms … saving time, reducing congestion and doing more business with your clients, more efficiently."

BEST IN SHOW

The Best In Show winner Macrovue already has the pedigree to promise big things. Founded in 2014 by Sid Sahgal and Devanjan Sinha, both formerly quant analysts at Bank of America Merrill Lynch it has already been backed by AMP.

From Sydney's fintech hub Stone & Chalk, the company is building an online platform to make it easy for self-managed super funds to access global equity markets by investing in long-term ideas like food security or the internet of things.

"It's an excellent example of globalising investment horizons, helping investors discover and execute international thematic investments," Rob Wallis from fintech company Iress says.
Source: Meet eight fintechs changing financial services | afr.com