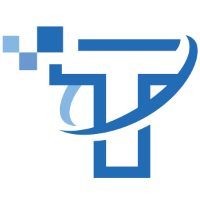 Magic Software and Tymlez partner to develop Blockchain Apps
Tymlez and Magic Benelux have agreed to cooperate and collaborate in developing complete automated blockchain architectures for enterprises and to explore other potential mutually-beneficial blockchain-related scenarios.

Under the terms of the agreement, Tymlez will use Magic's integration platform to connect its blockchain management system to existing legacy enterprise environments. Tymlez will also be able to employ Magic's multi-channel low code development platform to mobilize blockchain information. Magic Software Benelux will be able to work and experiment with the blockchain technology offered by Tymlez.

Tymlez Blockchain architecture provides a trusted environment which enables businesses to drastically speed up processes and reduce costs. "Just like other types of enterprise systems, Tymlez Blockchain system requires connectivity to other IT systems to provide businesses with maximum value. Magic's integration platform brings this needed connectivity, enabling complete end-to-end systems. We are excited to be working with Tymlez to develop innovative blockchain solutions for enterprises," says John Verwaaijen, General Manager of Magic Software Benelux.

"While blockchain is a revolutionary and disruptive technology, many businesses will start to adopt this technology gradually. Therefore, we intend to bring blockchain applications which allow enterprises to leverage their existing backend systems. We have already seen that Magic's technology has the potential to provide the needed connectivity to make this happen. We look forward to working together to bring Blockchain to the enterprise, with secured document sharing, IoT and GRC (Governance, Risk Management and Compliance)," says Michael Reh, CEO and Co-Founder of Tymlez.
Source: Magic Software and Tymlez partner to develop Blockchain Apps – Media Releases – CSO | The Resource for Data Security Executives