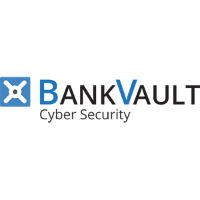 Local tech innovators recognised
A Perth-based fintech startup has been named one of the top finalists in Silicon Valley Forum's World Cup Tech Challenge, while the winners of a hackathon hosted by BHP Billiton and Unearthed have also been revealed.

Local entrepreneur Graeme Speak's BankVault technology has been selected in the top 24 startups worldwide for the World Cup Tech Challenge.

BankVaultonline.com prevents bank accounts from being hacked, and involves placing a physical computing device in an office which communicates with a counterpart service running in a remote data centre.

The system is immune to malware and other techniques used by hackers because it runs separately to the user's own network.

BankVault is one of just four fintech companies chosen to compete in the challenge.

Mr Speak said he was pitching BankVault at the intersection of the fintech and cyber tech sectors, which he described as two of the hottest areas of startup investment in the US.

Last year, cyber startups attracted $3.3 billion of investment and fintech startups had $20 billion investment from US venture capital.
To read more please click the link below…