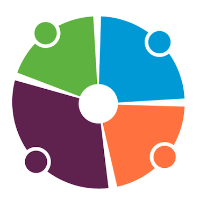 Link Digital Solutions announces partnership with Ignition Wealth
Super advice tools integrating with online portals to increase consumer engagement
Digital and mobile solutions provider Link Digital Solutions today announced its successful integration with digital advice provider Ignition Wealth. The integrated offering will provide superannuation fund members with seamless access to advice tools directly through Link's online member portals.
"The partnership with Ignition Wealth will allow us to prepopulate superannuation advice tools such as personal projections and simulations, and make them readily available within our clients' online member portals.
Ultimately, this will assist funds as they support their members in the journey from accumulation to retirement.
"We seek to integrate with specialist partners in order to provide our industry super fund clients with greater choice and functionality, to help them better engage with their members,".
Paul Gardiner, Digital and Data CEO, Link Group Information.
Link Administration Holdings (Link Group) administers financial ownership data and drives user engagement through technology. Underpinned by investment in technology, people and processes, Link Group delivers comprehensive data and information solutions for companies, large asset owners and trustees across the globe. Link Group are a market-leading provider of technology-enabled administration solutions, continually developing their offerings to expand with their clients' needs.
Link Group's core business, which consists of fund administration and securities registration, is complemented by expertise in digital solutions and data analytics.
Their clients represent all industries and include some of Australia's largest superannuation funds and the world's largest corporations.
"The integration of Link Group's administration technology with Ignition Wealth's online digital advice provides a consumer first solution, as the ability to automatically prefill tools and calculators with real member data will increase accuracy and decrease time, driving greater member engagement.
"We are really excited to work with Link Group, an innovative technology partner to provide an excellent user experience and assist members as they work to grow their wealth."
Mark Fordree, CEO, Ignition Wealth.
The integration with Ignition Wealth follows the recently announced partnership between Link Digital Solutions and DocuSign. Link Group actively works with specialist providers to deliver solutions for superannuation funds that effectively drive member acquisition, engagement and retention.