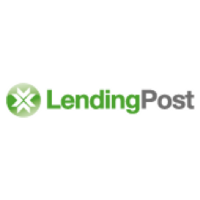 LendingPost closes $100m in loans – set to revolutionise small business finance
Cheaper, faster, more flexible online small business loans – that's the winning formula that has cemented LendingPost's position in the finance industry. In fact, LendingPost.com.au has secured over $100m in small business loans in the last 3 years alone, proving their unique online loan matching service is a faster and easier way to get small business finance compared to traditional banking options.
Founded as an alternative to big business finance, Aussie-owned LendingPost burst onto the finance scene in late 2013 by directly addressing a pain point of small business owners.
"We know small business owners want the best deal but just don't have the time to research, meet and speak with dozens of different lenders," says LendingPost Founder, Matt Maley.
The LendingPost online marketplace solves this problem by matching alternative and non-bank lenders with small and medium businesses seeking funds quickly and efficiently.
"It's quite simple – we help make it easy for small businesses to get a great deal on finance by making lenders compete for their business.
"Non-bank lenders have many products you may never have heard before. These options allow you more freedom to find the lowest cost deal that best matches your needs without having to meet and speak with dozens of lenders or spend thousands of dollars through finance consultants. In many cases, non-bank lenders can provide funds in as fast as three business days."
"In addition, our unique 'lend the lender' model sees us partner closely with emerging lenders by providing capital to them to help service the loans that we originate. Our panel of more than 80 non-bank lenders actively competes for their business, resulting in faster approvals and low rates."
"Growing your business takes time and hard work. Getting the funding you need shouldn't."
To learn more about LendingPost's online marketplace, head to www.lendingpost.com.au