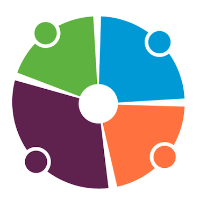 Leading Australian Legal FinTech expert Claire Wivell Plater joins Ignition Wealth Advisory Board
Ignition Wealth CEO Mark Fordree has announced the appointment of Claire Wivell Plater to the Ignition Wealth Advisory Board.
"Claire Wivell Plater is a leading Australian expert on compliance and regulatory issues and concerns. Claire's knowledge, insight and innovative approach will assist Ignition Wealth as we ongoingly develop our digital advice solution. We believe working with industry leaders like Claire will allow us to maintain our position offering a best in class product.".
Mark Fordree, CEO, Ignition Wealth.
Claire is a long standing member of the Business Advisory Committee to ASIC's Licensing Division, and a member of the Federal Treasurer's FinTech Advisory Group. She is an active supporter of FinTech Australia and was instrumental in working with the industry and ASIC to co-develop the regulatory sandbox for innovative businesses.
Claire is currently Managing Director and majority owner of The Fold Legal which has provided specialist regulatory, corporate and commercial advice to financial services businesses since 2002. Claire also contributes extensively to the industry as a prolific author, commentator and public speaker on regulatory and legal issues.
Claire was recently named as a Financial Services finalist in the 2016 Lawyers Weekly Partner of the Year Awards.
"I believe that digital advice will play an increasingly important role in wealth generation and I'm delighted to have the opportunity to actively contribute to its development by working closely with Ignition Wealth.".
Claire Wivell Plater, Member of Advisory Board, Ignition Wealth; Managing
Director, The Fold Legal.
Claire joins Henry Capra and Tom Pockett on the Ignition Wealth Advisory Board.