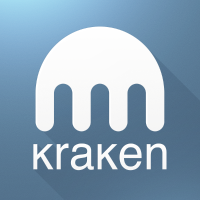 Kraken buys out digital currency data portal Cryptowatch
Cryptocurrency exchange Kraken has announced the acquisition of market portal Cryptowatch, a site that provides real-time market information and trading services.

The deal has been revealed to be an acqui-hire, with the exchange retaining Cryptowatch founder Artur Sapek to further develop the toolkit. As part of the news, Kraken has also debuted a new trading interface.

Kraken CEO Jesse Powell said of the news: "As the industry's leading charting tool for traders, we plan to devote more resources and talent to further enhance its offering. And we've purposed the technology to provide a great new charting and trading platform to Kraken clients as the first step in improving our own interface."

Cryptowatch has reportedly seen a rapid rise in its active user base, experiencing 700% growth in the past two years, and the Kraken deal was the "natural next step" in maintaining the site's status in the digital asset trading community, Sapek remarked.
To read more, please click on the link below…
Source: Kraken Buys Out Digital Currency Data Portal Cryptowatch – CoinDesk