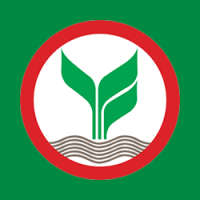 Kasikorn Bank creates $30 million Fintech Fund
Kasikorn Bank has opened up a $30 million fund to invest in to Fintech startups, thus exemplifying the banks attitude to embrace disruptive technologies.

The rapid technological developments within the financial industry has opened up new dimensions in the market, changing how customers think. People are moving towards more digital options in an attempt to improve both the quality and ease of different services. Governments are moving to acclimate laws to better encompass these new methods for business. As a result, consumers are now experiencing faster, cheaper, more secure, and more convenient services than ever before.

Kasikorn Bank realizes that in order to survive in this new market, they must adapt. They are changing their strategies in order to become more responsive for both personal and business customers. Their willingness to innovate was also portrayed through their adoption of a mobile banking platform (K-Mobile Bank), the first in Thailand.

Kasikorn Bank's aim with this new fund is to try and learn as much as they can from the new startups that they fund. They believe that the funding approach will be more beneficial for both parties compared to simply buying the smaller firms. They will provide the startups with the autonomy that they need in order to develop the most successful go-to-market strategy possible.

The Thai banks plans on investing into startups in the Series A stage around three to five times a year, averaging investments between $500,000 and $3 million. Investments will not only include Fintech companies in Southeast Asia, but also Europe and China, other places where the Fintech industry and booming.

Kasikorn Bank is not the first company to adopt a fund like this. Many large financial firms are beginning to feel the heat from Fintech startups.
Source: Kasikorn Bank Creates $30 million Fintech Fund – Crowdfund Insider