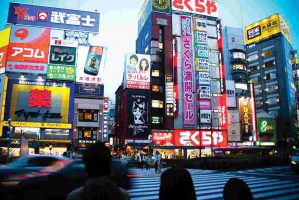 Japan casts a wider net with its latest fintech initiatives
Japan's fintech efforts have largely focused on blockchain technology and cryptocurrencies, but now the country seems to be taking a broader approach toward the industry, as two new developments last week indicate:

Japan and Australia signed a fintech cooperation agreement. The Japan Financial Services Agency (JFSA) and the Australian Securities and Investments Commission (ASIC) signed a collaboration agreement to enable the agencies to refer promising fintechs to each other, as well as share information regarding fintech innovation, regulatory changes, and economic developments more easily. Australia has been active in supporting a wide range of fintech segments recently, so it's likely Japan hopes to gain a more holistic overview of the fintech landscape, and examples for its own regulatory approach, by cooperating with the Australian body.

The Tokyo government launched a new fintech program. The Tokyo Metropolitan Government (TMG) launched FinTech Business Camp Tokyo to encourage established overseas fintech players to enter the city's financial services market. Applications for the program are open until July 14. The fact that this initiative is Tokyo-specific suggests the Japanese capital, which is also the country's financial center, is looking to remain competitive by modernizing itself with a fintech infusion.

Japan's latest moves are part of a broader trend that stands to benefit APAC fintechs across the board. Competition between rising APAC fintech hubs has been heating up as cities boost their individual fintech efforts. And the growing number of fintech collaboration agreements between these nascent hubs likely reflects an effort on their part to neutralize the threat from competitors.

At the same time, the agreements stand to significantly benefit APAC fintechs themselves, as they promise to deliver greater regulatory cohesion between jurisdictions, making it easier for startups to expand in the region outside their home markets.
To read more, please click on the link below…
Source: Japan casts a wider net with its latest fintech initiatives – Business Insider