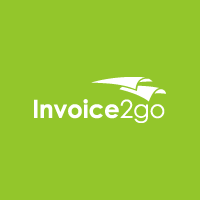 Invoice2go gets $15M to compete more directly with Square and PayPal
Since 2002, Invoice2go has provided small businesses with one tool—a simple way to create an invoice and send it to clients. Now, with $15 million in new funding, the company is preparing to expand more deeply into the small business product territory.

Today, Invoice2go is partnering with Stripe to allow invoice recipients to pay their bills through its platform. With this integration, Invoice2go joins the growing number of companies dedicated to building out services for small businesses. It also puts Invoice2go more closely in competition with Square, PayPal, QuickBooks, and FreshBooks — all of which offer invoicing as a feature in their overall back office ecosystem.

Invoice2go got its start as desktop app for managing invoices, but, with the launch of the first iPhone, the company made an early play on mobile. Since then it's been featured many times on the front page of the iOS App Store in various countries. With more small businesses entering the market in the U.S., the company believes it has a real opportunity to provide services to its customers.
Source: Invoice2go gets $15M to compete more directly with Square and PayPal | VentureBeat | Deals | by Ruth Reader