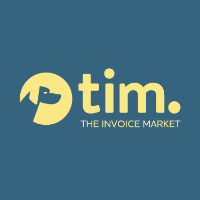 The Invoice Market appoints Head of National Sales and Referral Partnerships
Peer-to-peer alternative financier The Invoice Market (tim) has strengthened its senior executive team with the strategic appointment of Bernie Kelly as Head of National Sales and Referral Partnerships.
Kelly comes to tim with an impressive track record of establishing financial services businesses and designing financial product solutions around the globe. Most recently he was Managing Director, International Operations for PolicyLink. In this position, Kelly grew the business, captured significant market share, and successfully negotiated exclusive strategic alliances with international asset managers, investment banks and global life companies.
In commenting on the appointment, tim CEO, Angus Sedgwick said "I've known and worked with Bernie over the past 25 years. Interestingly, he was involved in invoice discounting, now known as peer-to-peer financing as early as 2008 whilst working in South Africa and the UK. Recently he has worked with tim in a consulting capacity managing deal flow; Referral Partner relationships; and the transformation of tim's internet presence and brand."
Sedgwick said, "In addition to the extensive business experience that Bernie brings to the team, he's a great communicator, has strong entrepreneurial skills and is extremely energetic. Bernie thrives on challenges and implementing ideas and importantly, he's a knack of getting the very best from people working with him. All these skills are essential for a growing business such as tim."
Kelly said he's very pleased to have been approached by tim and his long standing relationship with the stakeholders bodes well for the relationship. "The executive team have provided me with a brief, which simply put is "to grow tim's distribution and deal flow".
"Since commencing in March (as a consultant), I've doubled the volume of new business enquiries, which has contributed to a significant growth our invoice funding levels. But I truly believe we've just scratched the surface. As the awareness of alternative financing and demand for it continues to grow over the future years, tim will be seen as both a pioneer in this market and a reputable business domestically and internationally."