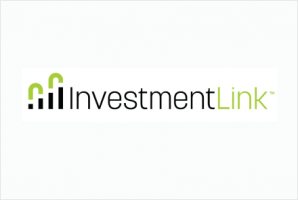 InvestmentLink provides Midwinter advisers with real-time access to client data
InvestmentLink, Australia's largest independent financial data source, today announced Midwinter as the first financial planning software company to use the new RealTime (ILRT) data service. ILRT has been specifically developed for the growing fintech sector, providing advisers with enhanced access to client data via their software providers.
ILRT extends the range of data feeds that Midwinter can access, adding client- authorised feeds to the existing 600 direct data feeds already available on the InvestmentLink platform. The expanded data offering, delivered directly into Midwinter's applications, will allow the Company to offer more holistic and engaging software solutions to its clients.
InvestmentLink Chief Technology Officer Wayne Robinson said: "We are very pleased to expand our relationship with Midwinter, one of the most innovative financial software providers in the market, and look forward to further contributing to the development of their market-leading financial software offerings."
"We see ILRT as filling a major gap in the market – access to client-authorised data feeds. Midwinter now has access to data that has been traditionally hard to harness, such as individual bank, mortgage, credit card, loan, term deposit, industry superannuation fund, self-managed superannuation and direct share accounts," Robinson added.
Speaking of the new offering, Midwinter Managing Director Julian Plummer said:
''ILRT will allow Midwinter to add significant value to our product offerings. Planners using AdviceOS now have access to the richest data set of platform and investment information in the industry, and as a result we expect the quality of our planner's advice to improve.
"Until now, most software providers have been limited in their ability to deliver a complete financial position for their clients. ILTR is the game changer when it comes to this. Crucially, we can now access client-authorised feeds – data that makes up a considerable part of client portfolios."
ILRT allows Midwinter to provide one single interface for planners to advise on product replacement for adviser-entered platforms, member-entered platforms, traditional data fed platforms and also platforms that have traditionally not provided data feeds to the industry. The ability to capture all of this disparate information in the one application allows advisers to provide a portfolio view of the total client position.