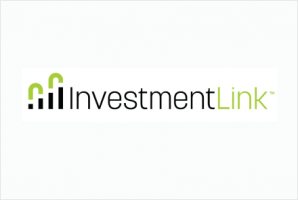 InvestmentLink establishes data grant for emerging fintech companies
InvestmentLink, Australia's largest independent financial data source, today announced the establishment of a data grant designed to support emerging companies in the Australian fintech sector. The grant will give selected companies access to a feed of financial account and investment fund data at no cost for a period of 18 months.
The grant is being made available to Australian fintech start-ups and will give them access to 600 data feeds. It will include 500 live accounts, with access to test accounts and the InvestmentLink API.
InvestmentLink Chief Technology Officer Wayne Robinson said the program will provide a significant boost to those companies awarded a grant, and help them demonstrate their value proposition to the market.
"We are excited by what we see in the Australian fintech space. There are a number of emerging companies that have the potential to make a very serious impact on the market and deliver real innovation to consumers.  Given the nature of the Australian market, particularly the dominance of the major players, they face a number of challenges – one of them – getting access to sufficient data to be able to demonstrate what they can offer the market."
"Given the financial constraints that most start-ups face, we are hoping that access to the most comprehensive data feed in Australia at no cost, for a limited period, will provide a real boost."
InvestmentLink has been offering data services to the financial services sector for over 20 years. It collects data from over 600 funds, platforms, wraps and other accounts. The data is currently used by over 12,000 financial planners and 200 dealer groups. The InvestmentLink platform holds data on over 4.4 million client accounts with more than $40 billion in funds under management.
Further details about the data grant, and the application process, can be found at: