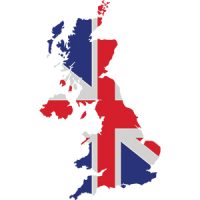 Investment in UK Fintech tops pre-Brexit levels in First Half of 2017
Over half a billion dollars were poured into British financial technology companies in the first half of 2017, over a third more than the same period last year, trade body Innovate Finance said on Wednesday, in the latest sign the fast-growing sector is so far weathering Brexit.

UK-based fintech startups pulled in $564 million of venture capital investment in the first six months of the year, more than half of which came from outside Britain.

That was up 37 percent from the first half of 2016, and put Britain in third place globally for fintech investment, behind the United States and China.

Some had worried that Britain's vote last June to leave the European Union would see Britain lose its status as the main European hub for fintech – a sector that ranges from mobile payment apps to digital currencies like bitcoin, and one that the government regards as a key source of economic growth.

The latest figures paint a promising picture, with investment up almost 50 percent on the second half of last year in the aftermath of the Brexit vote.

That still lags 2015, when a record $676 million was invested in the first half of the year and over $1.3 billion for the entire year. But from July 1 to July 23, the sector has already raised another $155 million.
To read more about UK FinTech, please click on the link below…
Source: Investment in UK Fintech Tops Pre-Brexit Levels in First Half of 2017 – The New York Times