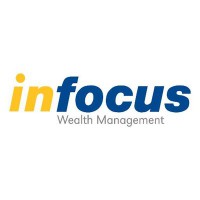 Infocus to launch robo-advice solution
Non-institutionally-aligned firm Infocus Wealth Management has announced it will launch a new direct-to-consumer robo-advice solution, which will give clients the option to manage their own investments online.

The new solution, to be launched in May, will incorporate the Morningstar Wealth Forecasting Engine as well as investment management services from Morningstar's Ibbotson Associates Australia.

Speaking to ifa, Infocus managing director Rod Bristow said the robo-advice service will not compete with the firm's existing advisers.

"We've been talking to our advisers for some months about this. What we've been saying is robo-advice is something that will come into the Australian market and will make a difference in terms of helping consumers understand a little bit more about advice and what it is and how it works," he said.

"When we looked at robo-advice in the US, we've noticed that the most successful providers are the ones who have the robo-advice solution but also have the advice business if people need advice."

The Wealth Forecasting Engine is designed to help users better understand "estimated savings and retirement expenses, including the probability of achieving their goals in different market conditions", according to a statement by Infocus.