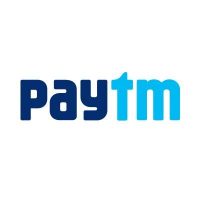 Indians flock to digital wallets after PM Modi killed cash
It looks like Indian Prime Minister Narendra Modi's move to take a chunk of the country's cash off the streets has done tremendous good for digital wallet apps — and especially PayTM.

The company's CEO Vijay Shekhar announced on Twitter that it crossed the 200 million users milestone on Monday, adding that he hopes to reach 500 million by 2020.

Mobile wallets like PayTM, which let you make payments with your phone, have benefited greatly by PM Modi's late-2016 demonetisation, which saw him controversially kill off the country's 500 and 1,000 rupee (roughly $7 and $15) notes.

Mobikwik, another digital wallet, has 55 million users, 20 million up since the currencies were scrapped November, the company said.

After demonetisation, the number of daily digital transactions rose 271 percent within a month, reported Times of India, citing government data. Believing the trend will stay strong, PayTM launched the Amazon-esque PayTM Mall on Monday.

Mobile, internet-based payments are one of PM Modi's many pushes to make India more digital. Last month, Modi's government announced its plan to bring cheap, fast internet to over 150,000 villages throughout the country.
To read more, please click on the link below…
Source: Indians flock to digital wallets after PM Modi killed cash – CNET