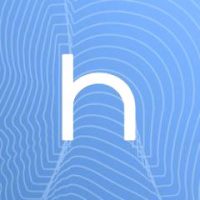 Humaniq to use blockchain for social good
A London/Luxembourg start-up is planning to use the blockchain to create a new kind of bank that will help tackle global poverty. It will enable people to use its cryptocurrency to donate or lend money, and bring banking services and income generation opportunities to "the last billion".

Humaniq has been developed by a group of people, many with experience in cryptocurrencies, who have seen the potential of biometrics, blockchain and mobile to help solve a number of social and economic problems.

The challenge they aim to tackle is considerable. "Over 2 billion people in the world don't have bank accounts. About 1.5 billion people don't have any identification documents. They are excluded from the global economy and not reachable or interesting for traditional banks."

Yet Humaniq believes that currently available technology can help resolve this. "All you need to start an account is your face, a simple smartphone and any internet access."

And this is a huge opportunity. These people represent "a billion new potential users and employees connected to [the] global financial ecosystem".

Appropriately enough, Humaniq has been raising funds to help it expand. It did so via an ICO (Initial Coin Offering), inviting people to invest in it and its infrastructure. It has secured $5 million, with over 10,000 people contributing in its first month. The average investment so far as been around $400. The ICO closed at the end of April. In so doing it is creating its own cryptocurrency, the 'HMQ'.

Humaniq's altcoin will trade on five crypto-currency exchanges. It has also appointed Deloitte to provide it with legal and accounting support.

Humaniq is operated as a 'profit with a purpose' company, to tackle poverty in emerging economies like Kenya by offering another solution for the people who suffer from financial exclusion, many who live on less than USD$2.50 a day, have no formal identity, little education, and are bankless.
To read more, please click on the link below…
Source: Humaniq to use blockchain for social good | UK Fundraising