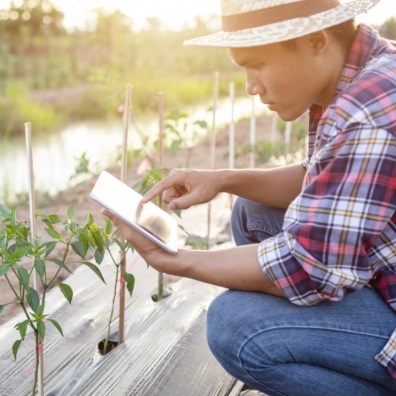 How is fintech helping digital entrepreneurs in developing countries?
Fintech is playing an important role in helping digital entrepreneurs tap into growth opportunities in Indonesia's developing communities, shows UNSW Business School research.

Small business owners in developing countries are often restricted by ineffective business practices. Here, innovation in financial technology (FinTech) can play a key role in economic development, but with positive societal benefits.

For example, in a developing country like Indonesia, digital entrepreneurship can have immense societal implications, says Dr Carmen Leong, Senior Lecturer at UNSW Business School.

Dr Leong examines the positive impact of FinTechs across several different sectors in Indonesia in a recent study: The emancipatory potential of digital entrepreneurship: A study of financial technology-driven inclusive growth, alongside Dr Felix Tan, Senior Lecturer at UNSW Business School. Dr Leong and Dr Tan have been working on United Nations Sustainable Development Goals-related research for several years and say they are passionate about how technology can empower marginalised communities.

In the paper, the authors present a process model of "emancipatory digital entrepreneurship". Their research comprised two rounds of visits to Jakarta, in which they interviewed digital entrepreneurs, empowered merchants/individuals and government representatives and associations. They examine several case studies, including iGrow, an Indonesian online crowdfunding platform for agricultural entrepreneurs, farmers and landowners, and Xendit, a leading payment gateway for Indonesia.

The authors illustrate how entrepreneurs' constraints may be removed or mitigated through the 'emancipatory endeavours' of three types of digital enablers: the digital provider, the digital aggregator, and the digital facilitator.
To read more, please click on the link below…
Source: How is fintech helping digital entrepreneurs in developing countries? | UNSW Newsroom