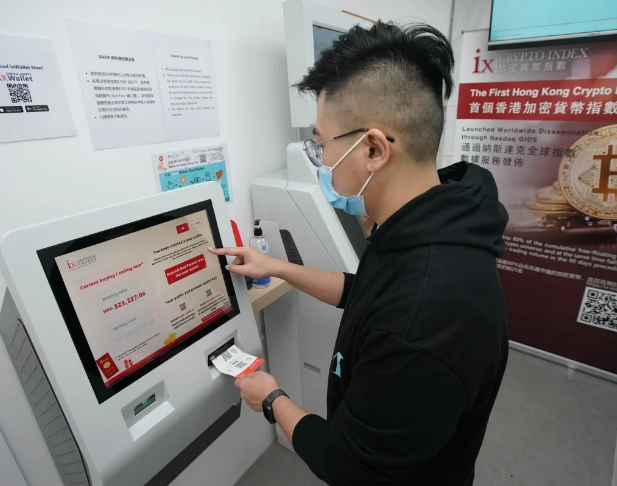 Hong Kong fintech start-up hopes bitcoin in a paper envelope will broaden cryptocurrency ownership beyond the tech-savvy
While banks and regulators in Hong Kong have been encouraging givers of lai see to distribute the lucky money through electronic wallets to promote mobile payments, a Hong Kong cryptocurrency start-up has given the famous "red packets" a digital twist – offering bitcoin in a paper envelope.

Traditionally, buyers and sellers of the digital currency, using a so-called bitcoin ATM (automatic teller machine), have managed their balance through a crypto-wallet. This digital wallet contains the private and public keys that enable its owner to send, receive, or track their cryptocurrencies, which in turn are maintained on the blockchain.

Now six-year-old ixFintech has launched an ATM which dispenses a paper envelope containing a QR code that the user can then scan to download a crypto-wallet on their mobile phone. The launch coincides with Lunar New Year, and the codes will initially come in a traditional red envelope that can be given as lai see.

With just 11 per cent of bitcoin's finite 21 million supply available to be mined, bitcoin is slowly earning its moniker as "digital gold".
To read more, please click on the link below…
Source: Hong Kong fintech start-up hopes bitcoin in a paper envelope will broaden cryptocurrency ownership beyond the tech-savvy | South China Morning Post