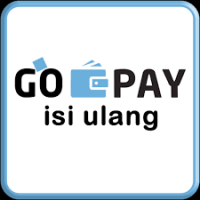 GO-PAY driving the cashless society in the largest southeast Asia population
GO-PAY powered by GO-JEK proved itself as one of the leading e-wallets in Indonesia, the largest Southeast Asia country, as it has just recently received an Award from the Central Bank of Indonesia in Jakarta. GO-PAY won the award for its success in promoting cashless society, financial inclusion and small-medium enterprise (SME) empowerment. The award was handed over by the Governor of Bank Indonesia Agus D.W. Martowardojo. GO-JEK is the first unicorn startup in Indonesia.
Through the Bank's official media release, Agus Martowardojo stated that the awards reflect the synergy between Bank Indonesia, Indonesia's Financial Services Authority (OJK), and Deposit Insurance Corporation (LPS), to facilitate the acceleration of economic growth through financial innovation. This awarding event by Bank Indonesia is expected to intensify the support for home-grown fin-tech innovations with the aim of accelerating financial inclusion.
Andre Soelistyo, GO-JEK President who attended the awards-giving ceremony said the award was testament to the effort and energy of all GO-JEK employees, more than 300,000 driver partners as well as more than 100,000 SMEs involved in the GO-JEK platform, who continue to promote a cashless society through GO-PAY. "As the only e-wallet that received award from Bank Indonesia, we are very proud of this accolade. This will motivate us to bring more innovative financial digital services to help our customers increase their productivity for their daily needs and most importantly to help our SME and driver partners increase their financial well-being," said Andre.
Nadiem Makarim, GO-JEK CEO said, "We are so honored to receive this award from the Central Bank of Indonesia. We are very excited to see the majority of GO-JEK transactions are now already cashless." GO-JEK now has been downloaded more than 44 million time as of June 2017. " With this renewed support of Indonesian regulators, GO-JEK and other locally-founded tech companies can truly transform the economic opportunities of every Indonesian. Most of our partners used to be unbankable before they joined GO-JEK. Now, they are not only bankable, they also have easy access to affordable insurance, loans and even mortgages. Many thanks to our financial institution partners that work hard with us to make this possible. We are always open to have more collaborations with financial institutions to usher a new era of financial innovation in Indonesia," he added.