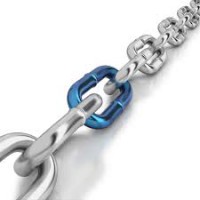 Global regulators attuned to blockchain risks
The use of blockchain in financial services would need to be carefully regulated with access restricted to only approved participants and institutions may be required to use kill switches to stop computers automatically executing in times of stress.

Greg Medcraft, who has just relinquished the chair of the International Organisation of Securities Commissions (IOSCO), told The Australian Financial Review that blockchains must be able to operate with each other and the financial services companies that use them will have to stand behind the technology in case it fails.

Mr Medcraft was commenting on the principles guiding global regulators' assessment of emerging blockchain technology which have been set out for the first time.

Blockchains in the financial services industry would need to be 'permissioned' networks, he said, meaning access is restricted to known parties, in contrast with the open and public blockchain that powers the controversial cryptocurrency bitcoin.

Mr Medcraft also suggested that regulated financial institutions seeking to us 'smart contracts' on blockchains may have to integrate 'kill switches' in the programs to stop computers automatically executing in times of stress.

The chairman of the Australian Securities and Investments Commission finished his term as IOSCO chair in May after a three year term in which he drove the global regulatory community's engagement with blockchain. He said global regulators had identified three key risks from the technology: fragmentation, excessive complexity and cyber-security.

Fragmentation is the risk of different systems and protocols developing that are not able to talk to each other. Should one system become dominant and not able to connect to other blockchains, regulators would be concerned about the potential for monopolistic behaviour that would potentially counter to the interest of the consumer, he said.

Global banks are currently working with various blockchain developers, including R3 CEV, Ripple, Digital Asset Holdings and IBM's Hyperledger.
To read more, click on the link below…