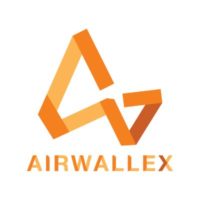 Forex fintech Airwallex secures US$3m from Alibaba's VC firm
Fintech startup Airwallex has strengthened its Melbourne and Chinese development teams and accelerated R&D of its international payments platform following a US$3 million pre-Series A investment round led by Shanghai-based VC Gobi Partners.
Gravity VC as well as angel investors Huashan Capital One and Billy Tam (CEO of Easylink Payments, the company behind Chinese payment powerhouse PAYECO) also participated in the fundraising.
Currently in beta trial stage, the Airwallex platform is powered by a peer-to-peer algorithmic engine that enables businesses to issue and pay invoices in their preferred currency at the mid-market foreign exchange rate, avoiding inflated bank margins and minimising currency fluctuation risks.
Airwallex Co-Founder and CEO, Jack Zhang – a former ANZ and NAB foreign exchange solution designer – said the growth in international e-commerce, travel and import/export trade meant there was huge market potential for their simple and secure all-in-one solution.
"Current cross-border payment processes are expensive, clunky and time consuming. It can take days for the money to reach its destination and the transfer and foreign exchange fees are excessive and often prohibitive to SMEs," Zhang said.
"Airwalllex breaks down these barriers to empower businesses to build stronger global trading partnerships and truly tackle the world stage."
Airwallex plans to use the funds raised to further develop its proprietary technology stack and roll out key features over the next few months, including a multi-currency digital wallet and APIs for e-commerce platforms.
Michael Zhu, Managing Partner at Gobi Partners said: "With cross-border consumption booming in Asia, demand for foreign exchange is higher than ever. Meanwhile, traditional forex channels remain slow, expensive and inefficient. There is a real need for innovation in the sector and Airwallex has created the perfect solution."
"The Airwallex team has more than a decade of experience in the banking and foreign exchange sector across Australia, China and Hong Kong. They've built an impressive platform and I believe they have the potential to truly disrupt the current cross-border payment ecosystem."