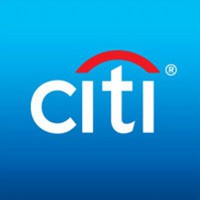 Fintech threat to banks at tipping point: Citi
Many bank customers can't even reel off the name of a financial technology company.

But the threat from fintech companies is set to get very real for banks and their workers in the next decade as 30 per cent of jobs are cut to slice costs, according to a major report by US giant Citi.

"Fintech is changing the world of finance. In the US and Europe, we are at a tipping point, especially in consumer banking," the global report said.

It noted that fintech companies in China had already surpassed banks and had both scale and ­innovation.

"To remain competitive, banks need to get innovation before the fintech companies get scale."

Signalling investors' greater interest in fintech disruption, Citi's analysts digested the growing trend, claiming that from last year to 2025, bank staff numbers would slide 3 per cent a year, up from the present rate of 2 per cent.

The job losses, including about 800,000 in the US and 1.07 million in Europe, would result in a 40-45 per cent decline across the industry from pre-GFC peak levels, with branch workers heavily affected as stores shut and shrank, Citi ­predicted. In Australia, similar trends have been quietly playing out. Commonwealth Bank, the nation's largest lender and widely recognised technology leader, cut 1.6 per cent of fulltime staff, or 727 jobs, in the six months to December 31. The losses added to 2912 jobs shed across ANZ, Westpac and Macquarie Group in the six months to September 30. ANZ cut a further 2.5 per cent, or 1250 jobs, in the quarter to December 31.