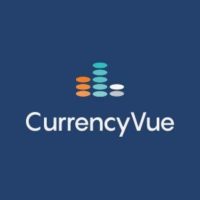 Fintech startup CurrencyVue levelling the playing field for small businesses
Aiming to shake up the global foreign exchange industry, local fintech startup CurrencyVue officially launched their innovative foreign exchange risk management platform today.
The startup is backed by a private investor group including ex-SAP CEO Les Hayman and Head of Group Treasury at Tatts Group Limited Cale Bennett and is led by its founder and CEO, former foreign exchange and hedging solutions specialist Matt Tyrrell.
The cloud software as a service (SaaS) platform is targeting small and medium sized businesses (SME's) enabling them to quickly and easily identify foreign exchange risk through a visual representation of their exposure.
Mr Tryrell said the devaluation of the Pound following Brexit was a significant recent example of where CurrencyVue could assist.
"In the post Brexit market shock, the Pound fell by about 10 percent against the US dollar. To put this in to perspective, this is the biggest one day drop in history. For an unhedged importer in the UK paying for goods in USD, this meant overnight they would be adding an extra 10 percent to their cost of goods," Mr Tyrrell said.
A recent Global Foreign Exchange Survey by Deloitte found the lack of visibility over FX exposures, reliable forecasts and the manual nature of exposure quantification is a challenge for nearly 60% of respondents.
Typically, businesses will use complicated spreadsheets to manually collate information across different systems including their bank or FX provider. The CurrencyVue platform aims to streamline that manual, clunky process for businesses.
"We are really trying to automate the process of quantifying FX exposures so businesses can be armed with all the information they need to make hedging decisions quickly," Mr Tyrrell said.
"The options available for an SME's are expensive and complicated treasury management systems that cost more than $50,000 a year. Otherwise they use spreadsheets which can be prone to human error when dealing with the complexities of FX hedging," he said.
CurrencyVue will soon be integrated with major mid-cap ERP systems NetSuite and Microsoft Dynamics via a monthly subscription plan and will look to build functionality on the basic platform in 2016.
"There is a huge number of avenues we are exploring once we have users on board and giving us feedback such as integrating with more finance systems as well as banks and foreign exchange providers to access their clients hedging and payment data in real time," Mr Tyrrell said.
"SME's are at a huge information disadvantage when dealing in foreign exchange markets and we are hoping to change that by providing some of the sophistication available to institutional businesses to the lower end of town, for a fraction of the price. We are looking to level the playing field," he said.