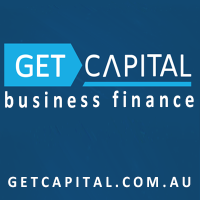 Fintech SME lender GetCapital heads to New Zealand
The Australian lender is now able to service New Zealand SMEs through a Lending as a Service partnership.

GetCapital, a leading Australian fintech lender that specialises in small- to medium-sized businesses, is expanding internationally through a strategic partnership. The partnership with New Zealand lender Avanti Finance will see the licensing of GetCapital's technology and underwriting via a Lending as a Service (LaaS) model.

This is believed to be a first for an Australian lender.

GetCapital's CEO Jamie Osborn said expanding into the New Zealand market was the next logical step.

"With the large number of SMEs in New Zealand facing the same challenges as the Australian market, we are excited to offer our working capital finance solutions to fill the void left by traditional banking in NZ."

The partnership with "like-minded" Avanti will also provide borrowers with access to a range of finance solutions beyond working capital through Avanti's existing suite of products.

GetCapital has already entered into several strategic partnerships, such as with Alibaba and Qantas, that open it up to new markets and also let its customers benefit from features that include earning Qantas Aquire Points.

The similarity and proximity of Australia and New Zealand's finance markets have seen other innovative lenders take advantage of both markets. Peer-to-peer lender Harmoney aimed to replicate its New Zealand success by launching in Australia in 2015.
Source: Fintech SME lender GetCapital heads to New Zealand | finder.com.au