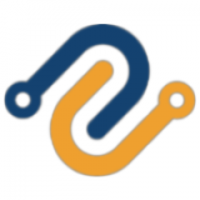 Fintech Revolution Comes to Mid-Market Capital Raising
Innovation and growth amongst SMEs in Australia continues to be stunted in the wake of the GFC, resulting in staff being laid off and businesses facing an increased risk of bankruptcy.
At a time when innovation is being pushed as a national agenda, 400,000 small- and medium-sized companies say a lack of finance is preventing them from innovating, and one in six cannot grow, according to ABS & NSWBC figures.
John Mitchell-Adams of Destinations Africa said: "Our bank of 10 years rejected our application for capital we needed for a strategic acquisition. We are a financially sound company that has been steadily growing for over seven years but I guess the new algorithm they use just said "no" and that was the end of it."
But this gaping and potentially lucrative gap in the capital markets is now being tackled by one of Australia's newest fintechs, or financial services technology firm.
Neu.Capital is launching next month and will provide SMEs access to the capital they require, plugging a niche the banks are unable to service.
In a world first, companies needing between $5m and $100m (debt and equity) will be able to access investors through a simple web interface.
The funds themselves are provided by investors managing the wealth of Family Offices, Private Equity, Credit Funds, 2nd Tier Banks, Corporate Funds and High Net-Worth individuals. These investors control more than $20 billion of funds, and will benefit by having instant access (at no cost) to a host of deal-ready companies from their mobile or desktop.
Neu.Capital's founders come from banking and mid-market growth backgrounds and have spent the past 15 months building the technology needed for the platform after identifying the gap in the market.
"It's exciting to create an online marketplace that allows hardworking Australian companies to get the funds they need to grow and innovate. A lot of them are great family owned businesses that have been around for generations and deserve to be able to access capital via a competitive process" States Neu.Capital Co-founder Cyrus Church.
Neu.Capital uses cutting edge design and innovative Australian technology that allows companies to securely reveal key metrics to investors on desktop, tablet and mobile without revealing their private company's identity.
There are more than 30 platforms globally for companies to raise small amounts of capital ($1K to ~$1m), but Neu.Capital is the only one that serves the mid-market $5m to $100m space.