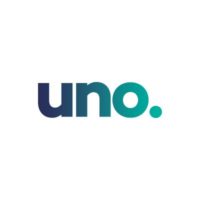 Fintech platform launches new digital loan push
To digital mortgage service uno, the ideal customer is one who doesn't want to discuss home loans face-to-face or over the phone.

"Traditional brokers are for people who want to go see someone face-to-face or have someone come to their house," uno founder and chief executive officer Vincent Turner told Australian Broker. "For people who don't want that, they're going to find a digital mortgage service like uno as more suitable for their needs."

The firm's recent marketing push – including an ad in which prospective buyers inspect a house in which some rooms are closed off – highlights the public's feeling of not receiving all the necessary information on mortgages, Turner said, a trend which was based on prior research conducted by uno.

"We did focus groups, qualitative research and quantitative research. What we found across the board is that people feel like they're not seeing all the options. Even when they go to multiple comparison sites, talk to a bank, talk to a couple of brokers – despite all of that – that's still how they feel."

He suggested the reason behind this was that there were too many options available.

"People see that there are more places they could be looking and think maybe they should be looking in more places."

The mortgage market is competitive and cluttered, he told Australian Broker, with consumers unable to see all the banks and finding it difficult to distinguish which broker could offer them the best outcome. This was especially true, he said, for those who are used to platforms such as Uber and Airbnb.
To read more, please click on the link below…
Source: Fintech platform launches new digital loan push – Australian Broker