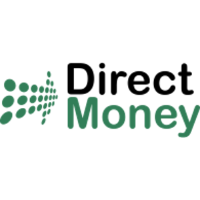 Fintech losses blamed on rerating
DirectMoney chief Peter Beaumont yesterday defended the fintech company's stockmarket listing and expressed disappointment over losses worn by shareholders, arguing there were many benefits and the sector globally had suffered a de-rating.

As DirectMoney prepared to open a fresh $5.7 million capital raising, Mr Beaumont said marketplace and peer-to-peer lenders had been revalued in the past year, citing the more mature US market where industry icon LendingClub saw its shares plunge 70 per cent.

"We're disappointed there were investors that came in at higher prices and have had capital losses at this point, but marketplace lending globally has experienced a resetting of valuations, whether it's LendingClub in the US or others, since last year," he said.

In the wake of the lacklustre stockmarket debut of payments company ChimpChange last week, a rival fintech operator who declined to be named told The Australian that some fintechs were coming to the public markets prematurely.

"Companies should have a proven revenue model and be profitable before they IPO," he said, without referring to any company specifically.

While conceding that early-stage fintech companies may be accused of listing too soon, Mr Beaumont said fintechs shouldn't be lumped together, as each had different business models and made their own decisions on capital raising options.

He said DirectMoney welcomed the more onerous and expensive compliance environment for listed companies because it provided investors with greater confidence that the business was "doing the right thing".

"That cannot be said of private companies where you never really know what's going on behind closed doors. But the price of being listed is that if there is a sectoral swoon, you can get caught up in it," he said.

DirectMoney, which writes personal loans, slid to 4.5c a share after coming to market last year at 20c via a backdoor listing. On Friday, the company unveiled a $5.7m non-renounceable capital raising at 4.2c a share on a one-new-share-for-every-two-held basis.

The raising, underwritten by Bell Potter, opens on July 11.
To read more, please click link below…