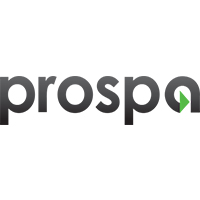 Fintech lender launches unique broker portal
An alternative online lender has launched a free digital marketing portal for mortgage brokers as it looks to strengthen its relationships with the third-party channel.

Small business lender Prospa recently launched the Prospa Uplift Marketing Portal (PUMP) an online marketing resource of its partners.

PUMP enables brokers to download application forms and fact sheets, send customised email and direct mail to clients and download images to use for social media.

"There are over 60 registered partners in the first week who took it on board and ran activities with it," Prospa CEO Beau Bertoli told The Adviser.

"It is an easy to use but very powerful online marketing platform that allows all of our broker partners to market to their customers. They can do it all with their own brand and under the one system. We provide that free to all our accredited partners."

Prospa launched the platform a month ago after looking for unique ways to add value to its broker partners beyond giving them a product to offer to their customers.

"We spoke to a lot of finance brokers out there in the market and the resounding challenges they face is acquiring and retaining customers and communicating with them," Mr Bertoli said.

"That's why we created PUMP. It's online, it's easy to use and allows brokers to track their communications with their customers."

In the four weeks since its launch, Prospa has found the digital campaigns (EDMs and social media) are the most popular with PUMP's current user base.

"We have one broker who in one month achieved email open rates of between 41 and 59 per cent with click-throughs of 7 to 14 per cent and ten settled deals," Mr Bertoli said. "It's not just a platform to promote Prospa. Brokers can use to send our weekly newsletters and update their clients about the market and rate changes."

Prospa launched in 2011, the brainchild of joint CEOs Beau Bertoli and Gregory Moshal, and now assesses approximately $40 million a month in business loan applications. Importantly, the group has over 2,800 partner introduces. To date the group has lent over $170 million.

A pilot phase with Westpac last year saw Prospa working with the major bank to see if it could deliver a unique offering. However, it is through the third-party channel where the group has been a big success.
To read more, please click on link below…
Source: Fintech lender launches unique broker portal – The Adviser