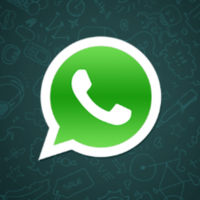 Fintech has chance to capitalise on Whatsapp, WeChat and more, says Citi's Linda Duncombe
Integrating financial services into messaging applications such as Whatsapp and WeChat is the next big opportunity for the fintech sector, Citibank global fintech chief marketing officer Linda Duncombe says.

The environment where consumers are communicating is changing and the financial services sector needs to develop its products to changing habits.

"Look at messaging apps and their growth, it is phenomenal," Ms Duncombe told The Australian Financial Review. "I think about my life, living in New York, Whatsapp is a huge part of my life and how I stay engaged and connected to my family and friends in Australia.

"When you hear the word disruption … no consumer is saying that. No one says 'I want my life disrupted'. What they're saying is 'I want my life to be more simple' and if that's in your industry then be disrupted."

80 per cent of Citi's customers' acquisitions in Australia are through digital channels, and more than half of those are via mobile.

However, there are risks associated with businesses entering the message apps space compared with advertising and services in other digital areas.

"You need to be very careful because you only get one try at that and you need to be very respectful that you're in people's very private space now," Ms Duncombe said.

As Microsoft's Twitter chat bot Tay proved when it quickly backfired, there are risks associated with technology that responds to human interaction.
To read more, click the link below…
Source: Fintech has chance to capitalise on Whatsapp, WeChat and more, says Citi's Linda Duncombe | afr.com