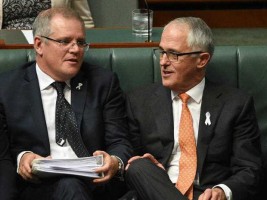 Fintech funding pressures banks
The big banks' allegedly sluggish adoption of a regime to boost the flow of credit data among financial services companies will come under the spotlight of the Productivity Commission as the federal government steps up ­efforts to stimulate the burgeoning fintech industry.

Scott Morrison yesterday revealed a range of measures to support financial technology companies, including cutting GST on digital currencies, such as bitcoin, and clarifying tax concessions for venture capital (VC) investments in fintech start-ups.

The Treasurer also commissioned the Productivity Commission to review so-called comprehensive credit reporting and "outline options to increase data availability", strengthening its scrutiny of the regime.

"Fintech advances have the potential to radically transform how competition plays out in the Australian economy, to connect customers with businesses like never before. It will unlock demand," Mr Morrison said at Sydney fintech hub Stone and Chalk.

"Fintech is a positive disruption, which a successful economy like Australia can and must embrace."

Simon Cant, president of lobby group FinTech Australia and co-founder of VC fund Reinventure, welcomed the government's reforms as delivering "great quick wins" ahead of further steps aimed at fostering the industry.
Source: Fintech funding pressures banks