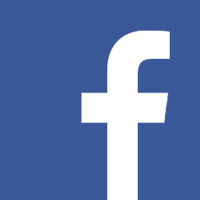 Facebook wants to partner with Aussie banks on mobile strategy
Social media behemoth Facebook is looking to partner with Australian banks to explore opportunities in mobile banking, in a move that could radically change the face of retail banks.

Paul McCrory, head of financial services Australia at Facebook, said the $428 billion tech giant has built "huge mobile platforms" that see 11 million Australians a day. Facebook sees opportunities in leveraging that scale to do business with Australian banks."Banks are mobile businesses as well, except they also have legacy [systems] that sit behind them. How do we help partner with this vast scale we've got, to help a bank, for example, drive digital options?" Mr McCrory told The Australian Financial Review's Banking and Wealth Summit in Sydney on Tuesday.

"How do we help the banks drive more and more people to use mobile services of some description, rather than having to go to a branch?"

Facebook does not have any immediate ambitions to roll out systems that compete with Australian banks – but it is increasingly dabbling in the payments arena overseas. Last year, Facebook unveiled a new payments feature for Facebook Messenger users in the United States, allowing users to make person-to-person payments by adding their debit card details on the Messenger service. Commonwealth Bank of Australia launched a Kaching app for Facebook in 2013, which allowed CBA customers to conduct their internet banking without leaving Facebook, but it was a flop and was ultimately canned.
Source: Facebook wants to partner with Aussie banks on mobile strategy | afr.com