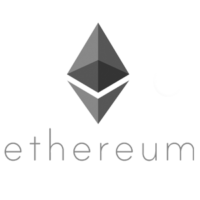 Ethereum, rival to bitcoin, gains traction
With a rising market value and a roster of high-profile patrons, Ethereum in recent months has become the next hot thing in cryptocurrencies.

Ethereum is an open software platform, comprising a currency called ether, a public "blockchain" ledger for keeping track of transactions and tools for building so-called smart contracts that automatically make payments when their terms are fulfilled. Anyone can develop new applications that make use of its code.

More ambitiously, the currency's inventors and users are revolting against the growing centralisation of the internet under big companies like Google and Facebook by creating financial structures that can run themselves.

Much like its older cousin bitcoin, however, ether is subject to fits of speculation, scandal and questions about whether it can ever be more than a niche project for developers.

On Friday, a start-up called the DAO, created to back Ethereum projects, said it had suffered a theft of about $US55 million ($73.5m) worth of the virtual currency when a hacker rewrote some of the start-up's code and funnelled the money into a private account. The price of ether has dropped about 43 per cent since the hack was disclosed.

The value of ether had jumped from about US70c in January to more than $US21 on Friday. After news of the hack broke, it fell sharply, and was trading around $US12 yesterday, according to currency exchange Kraken. Bitcoin, on the other hand, is up only about 76 per cent this year.

To many, the world of cryptocurrencies is an opaque niche or an investment fad. But the technology underpinning those currencies — open and immutable transaction ledgers — could transform a wide variety of commerce for millions of consumers, in particular in finance and banking.

Ethereum plays into the enthusiasm about that technology, taking the decentralised network that powers bitcoin and repurposing it for broader use. It works like a web-hosting and data-storage service, but not one run by a single company like Amazon Web Services.

Instead, Ethereum services work across a far-flung, decentralised network of interconnected computers. Microsoft gave the fledgling platform a big boost last October when it integrated Ethereum into its Azure business-services product.

Assuming the new technology's cybersecurity concerns can be ironed out, Ethereum's benefits could include lower costs, higher transparency and less control from governments or powerful private companies.

Ethereum is the brainchild of Vitalik Buterin, a 22-year-old Russian-Canadian who conceived of it in 2013. At the time, the budding computer scientist had dropped out of the University of Waterloo in Ontario to co-found Bitcoin Magazine.
To read more, click on the link below…
Source: Ethereum, rival to bitcoin, gains traction – The Australian