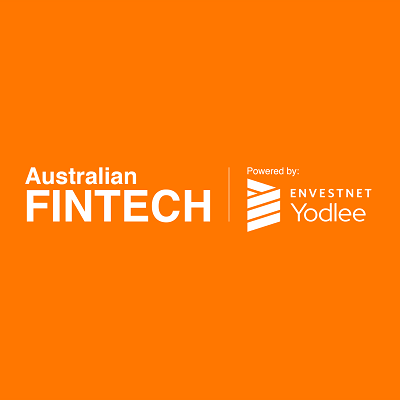 Envestnet | Yodlee continues its commitment to Australia's FinTech sector by becoming the Leading Sponsor of Australian FinTech
Envestnet | Yodlee, a leading data aggregation and analytics platform powering dynamic, cloud-based innovation for digital financial services, has announced it has become the official leading sponsor of Australian FinTech and its global channels including International FinTech and US FinTech. The partnership signals Envestnet | Yodlee's further commitment to Australia's bourgeoning finance sector.
Envestnet | Yodlee powers some of Australia's most exciting and disruptive FinTechs, including neobank 86 400, home loan provider Tic:Toc, and investment platform Raiz. As an Accredited Data Recipient and Intermediary under the Consumer Data Right, Envestnet | Yodlee is a leading player in the global open banking sector and is continuing its focus on supporting financial innovation and wellness.
Commenting on the partnership, Cameron Dart, CEO and Co-Founder of Australian FinTech, notes: "We are delighted to welcome Envestnet | Yodlee as our leading sponsor. Our mission is to partner with organisations who have a shared goal of empowering and fueling the growth of Australia's FinTech sector, and that's Envestnet | Yodlee in a nutshell. The sponsorship will allow us to further promote Australia's FinTech sector both locally and internationally."
Tim Poskitt, Country Manager ANZ at Envestnet | Yodlee, says: "Our core focus at Envestnet | Yodlee has always been to support innovation in the FinTech sector, both in Australia and around the world. We recognise that Australian FinTech shares our passion and plays a major role in developing the community, advocating for the sector, and building meaningful connections. Through the sponsorship, together we can advance the sector and give it the support it needs."
"Envestnet | Yodlee has been operating in Australia for the past decade, growing our footprint and partnering with some of the country's leading banks and FinTechs to innovate with financial data aggregation, and of course build products which improve the financial wellbeing of everyday Aussies. Australia's booming FinTech sector is continuing to grow its presence on the world stage and is becoming recognised as a leading market in the space. Organisations like Australian FinTech play such a critical role in connecting the industry and elevating the ecosystem, so becoming a sponsor is both a no brainer and an honour," further notes Mr Poskitt.