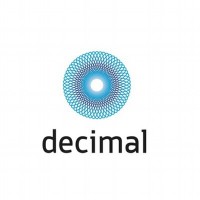 Energy Super selects Decimal's Eqilize robo-advice solution
DECIMAL Software announced that Energy Super, an industry super fund with more than 49,000 members, had selected its Eqilize robo-advice platform.
Launched at the end of March, Eqilize is a pre-configured offering which leverages Decimal's delivery experience to enable clients to deliver robo-advice within a fixed budget and short timeframe.
It includes multiple topics, in-built compliance and can be easily integrated with other business systems and is delivered with consistency of the customers branding and online presence.
Decimal CEO Nic Pollock said the deal validated the company's superior technology, experience and decision to launch Eqilize to the market.
"This is a validation of our two-tiered solution offering that addresses the very large global market of small to mid-cap customers who need robo solutions," he said. "Energy Super is indicative of the type of organisation for which the Eqilize offering is ideally suited.
"Their core business is helping clients make informed decisions for retirement, while we provide robo-advice solutions that can be configured and branded to clients' needs. It's a logical and mutually beneficial partnership.
"Simultaneously, we are about to launch Tentalon, which is a fully customisable technology stack for large enterprise clients such as banks and other global financial institutions. It's a solution that ultimately helps them deliver on their holistic digital distribution strategies and importantly, has been created to be highly flexible to incorporate their branding and user experience needs."
With around $5.9 billion funds under management, Energy Super was recently awarded a Platinum rating for Best Value for Money fund by independent research company SuperRatings, as well as a AAA Quality Assessment Rating by SelectingSuper.