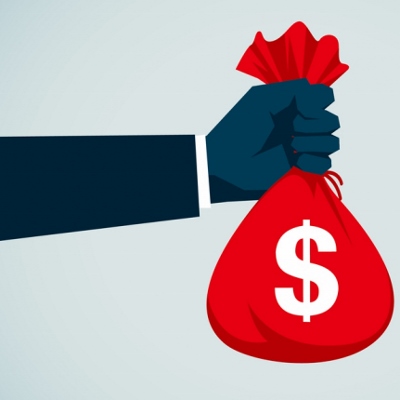 Effi raises $1.2 million to expand development of Australia's smartest mortgage broker platform
Mortgage broking technology firm Effi has raised $1.2 million in seed funding to propel its development of Australia's smartest mortgage broker platform.
The raise comes at an opportune time for the company to boost its expansion locally and offshore. Effi also recently partnered with RateCity to showcase brokers using Effi as top brokers and build their profiles on high traffic websites, making for the ideal time for brokers to sign up to the platform.
The fintech is now gearing up for the next stage of growth following the successful closing of a seed funding round that included leading Australian seed investment group Investible, US-based Hustle Fund as well as several mortgage industry leaders and brokers.
"We're delighted to announce we've raised a significant amount of funds to propel the company's growth," said Mandeep Sodhi, Effi's founder and CEO.
"It's come at the perfect time for Effi. We recently launched the full version of the platform and partnered with RateCity to give our brokers an even bigger boost for their profiles and grow their brand with scheduled appointments booked in their calendar from RateCity website.
"The funding boost will enable us to double down on our partnership efforts and ramp up product development as we strive to address the most common issues plaguing the mortgage broking process."
Brokers who participated in the pilot program last year noticed their conversion rate improved to double digits, through the entire process from a simple enquiry to a loan settlement, thanks to Effi's seamless digital automation experience. The current response rate from cold leads on Effi is sitting above 80% due to the platform's unique SMS bot, compared to single digit response rates from emails.
Investors also see the potential for Effi to fill a unique gap in the market by serving as a single, unified platform for brokers to manage client opportunities.
"Effi brings a new level of data-driven intelligence and efficiency to the mortgage broking industry and is led by an experienced founder with deep industry experience," said Daniel Veytsblit, Investment Director at Investible.
"The platform solves two of the great pain-points for brokers, lead generation and efficiency. As early investors we are excited to see the growth of the platform in the mortgage industry and adjacent lending segments."
In the current mortgage industry climate, broker market share is expected to reach 70% (currently 60%) as buyers require more support on which lender to apply to, to avoid rejection. Effi is providing brokers all the tools and automation to help nurture these leads.
"At Effi, we are committed to powering and supporting the mortgage broking industry, rather than disrupting it.
"Our main goal is to keep innovating the platform to make it as seamless and helpful for brokers as possible. I believe this year we are in good stead to achieve this goal," said Sodhi.