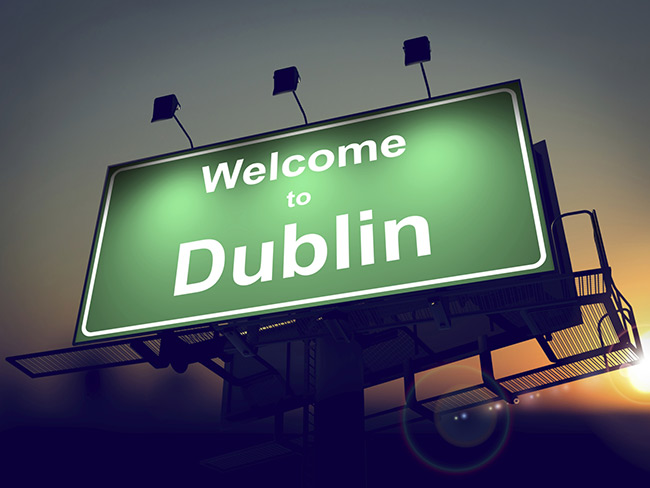 Dublin fintech community ready for post-Brexit opportunities
Dublin has been a hub for American financial firms to base themselves for their European operations and following Brexit, Dublin is even better positioned to fulfil this status and the fintech community will be looking to join this focus.
These were some of the sentiments expressed by Chris Skinner, the world-renowned fintech and financial services expert and commentator, who was discussing the opportunities for Ireland in the global fintech sector at Enterprise Ireland's Future of Fintech event at Dogpatch Labs, Dublin today.
More than 100 leaders, collaborators and disruptors from international banking and fintech hubs such as New York, Singapore, Sydney, Toronto and Mumbai, convened in Dublin today for Enterprise Ireland's Future of Fintech event, to meet, discuss and debate the global future landscape. Delegates also had the opportunity to meet Enterprise Ireland fintech client companies to discuss prospects for further collaboration.
During the conference, attendees heard how 200 Enterprise Ireland client companies employed nearly 10,000 people at the end of 2017. Irish companies are also achieving significant impact in international markets, exporting to 100 countries and achieving sales of over €1 billion in 2017.
These Irish companies offer innovative solutions and services in payments, regulatory technologies and broader Fintech applications across the world. Enterprise Ireland claim they have achieved this by investing and innovating to understand the Fintech market and, correspondingly, meeting the requirements of some of the toughest professional procurement and business teams and institutions in the world.
To read more about the Dublin Fintech community, please click on the link below….
Source: Dublin fintech community ready for post-Brexit opportunities – Business World