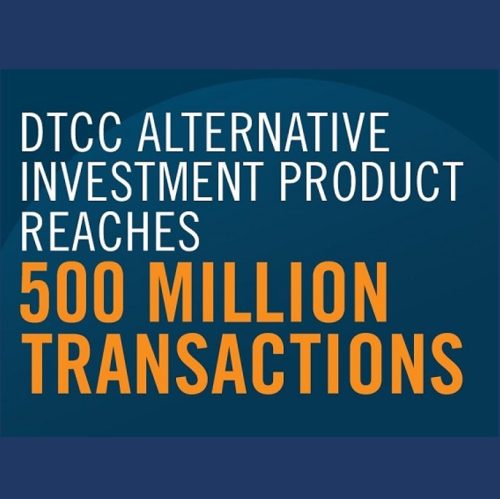 DTCC's Alternative Investment Product reaches new milestone, processing over 500M transactions since inception
AIP has been building momentum in the industry with 8,000 unique funds now leveraging the service.
Depository Trust & Clearing Corporation (DTCC), the premier post-trade market infrastructure for the global financial services industry, announced that its Alternative Investment Product (AIP) service has reached a new milestone, successfully processing over 500 million transactions since its inception as service adoption continues to increase. Today, AIP has over 8,000 unique funds leveraging the automated service to modernize trading and post-trade reporting of alternative investment products.
"DTCC is pleased to have reached this important milestone in our AIP business," said Ann Bergin, DTCC Managing Director and General Manager, Wealth Management Services and Asset Services. "There has been remarkable growth in alternatives and AIP's automation and standardization have provided a more efficient, scalable model supporting increased volumes. With AIP, firms can eliminate manual transactions, speed processes and lower operational risks and costs with increased transparency."
DTCC's AIP service is a central, standardized trading and reporting platform that links the alternative investments industry to exchange data, securely and efficiently. The service includes centralized money settlement for orders, distributions and other financial activity. AIP is strategically situated between product providers or issuers and distributors, acting as a transaction processing and trade execution channel.
Added Bergin, "AIP supports our clients as they navigate the complexities of the alternatives marketplace. DTCC looks forward to continuing to partner with our alternative investment clients, and in further enhancing the AIP service, delivering new and increased value for an evolving industry."