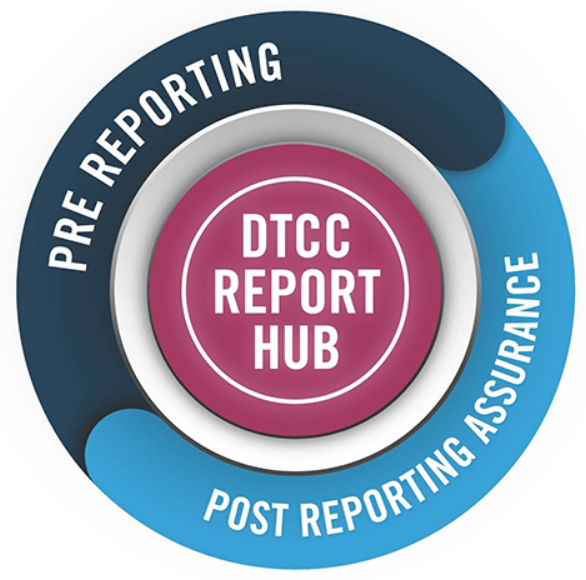 DTCC Report Hub community grows to over 70 firms
The Depository Trust & Clearing Corporation (DTCC), the premier post-trade market infrastructure for the global financial services industry, today announced that the community leveraging its DTCC Report Hub service has grown to more than 70 firms, including leading banks, major swap dealers, and some of the largest custodians, clearing houses and buy-side firms across the globe. The increased adoption of Report Hub comes as the industry prepares for forthcoming regulatory changes in global derivatives trade reporting.
DTCC Report Hub is designed to assist firms with managing their pre and post reporting needs across 14 jurisdictions, covering global derivatives, SFTR and MiFID II. With a proven track record, the customizable and cloud hosted service helps clients increase efficiency, certainty and control over their reporting process while lowering risk. The solution also helps reduce costs for enhancements related to future regulatory changes, as there are no additional license fees for regulatory upgrades including the upcoming global regulatory trade reporting rewrites.
When DTCC Report Hub and DTCC's Global Trade Repository (GTR) services are used together, clients can tap into a robust, single vendor solution that assists with tasks throughout the reporting lifecycle – from data extraction, to reporting to the trade repository, to post reporting quality assurance tools.
Industry demand for a comprehensive pre and post trade reporting solution has increased as firms prepare for evolving regulations. Since the 2008 financial crisis, regulatory scrutiny and ongoing mandate changes have led to increased data management complexities and compliance demands, as internal teams face the burden of monitoring and addressing evolving reporting requirements over time.
"As local and global regulatory demands increase, firms are looking for solutions to address the complexities of trade reporting. With CFTC trade reporting changes expected in December, we've seen strong demand for Report Hub amongst firms with CFTC reporting obligations," said Chris Childs, Managing Director, Head of Repository & Derivatives Services, DTCC. "Report Hub's growing community is testament to its unrivalled asset class and jurisdictional coverage as well as its robust capabilities. We look forward to welcoming new clients to the service and in working with the industry to address evolving regulatory demands."