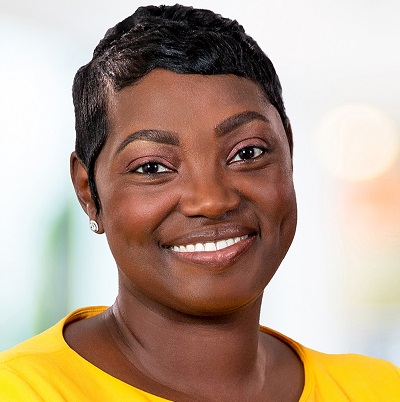 DTCC appoints Nashira Spencer Chief Security Officer
Veteran Security Leader and Technologist Will Have Responsibility for Managing DTCC's Global Security Operations.
The Depository Trust & Clearing Corporation (DTCC), the premier post-trade market infrastructure for the global financial services industry, today announced the appointment of Nashira Spencer as Chief Security Officer (CSO), effective November 7, 2022. In this role, Spencer will be responsible for managing DTCC's enterprise-wide global information security, physical security, employee safety, and crisis/incident management functions, ensuring a comprehensive and holistic approach to risk management and resilience across the organization. Spencer will report to Tim Cuddihy, DTCC's Group Chief Risk Officer.
Spencer brings 20 years of leadership and expertise in security management to DTCC, including serving the last 6 years as Chief Information Security Officer (CISO) and, most recently, Chief Technology Officer (CTO) at Anywhere Real Estate (formerly Realogy), a leading provider of U.S. residential real estate services. As CISO, Spencer's innovative approach enabled her to successfully conceive and execute the firm's enterprise-wide global cyber security and data privacy program during its digital transformation. Prior to that, Spencer served as Executive Director of Privacy and Information Security at Time Warner and also held security-related roles at other large financial institutions, including Prudential Financial, Citigroup and Bloomberg LP.
Cuddihy said, "We're pleased to appoint Nashira as CSO to build upon our progress in advancing our security strategy and enhancing our capabilities to further protect the organization and strengthen operational resilience. Her unique background and experience as both a security leader and technologist will enable Nashira to conceive and execute innovative strategies, including the use of new technologies, to safeguard DTCC and help promote the safety and stability of the financial markets."
Spencer added, "I'm excited to join DTCC and have the opportunity to apply my experience and leadership in an organization that plays such a critical role in the global marketplace. I look forward to partnering with my new colleagues, as well as our clients, industry associations and the public sector, to further enhance the firm's resilience and protect the financial industry and the investing public from a wide range of information, cyber and other security risks."
Spencer holds a Master of Science in Telecommunication Networks from the Polytechnic Institute of New York University and obtained a BS in Computer Science from the University of Pennsylvania. She is a strong advocate for Diversity, Equity and Inclusion and volunteers her time as an advocate for underrepresented communities and populations, including serving on the Board of Directors of The Girl Scouts of Northern New Jersey and NJ State Board of Junior Achievement.