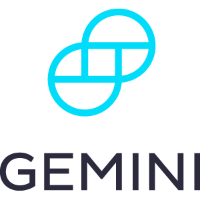 Digital currency exchange Gemini introduces pre-credited bitcoin deposits
Gemini, a New York-based bitcoin exchange being developed by Winklevoss brothers, introduced a new first for digital asset exchanges – zero confirmation pre-credited bitcoin deposits.

Due to the increasing bitcoin transaction volume, it is taking much longer for transactions to get mined into a block and then included in the blockchain. The new zero-confirmation pre-credited bitcoin deposits will ease these deposit delays, making it quicker.

"Here's how it works: we're running every Bitcoin deposit on Gemini through a proprietary analysis to determine how likely it is to get confirmed, even if the network is clogged with other transactions. If your transaction passes our criteria (which may take a few minutes), we'll pre-credit the amount of your deposit and make it available for trading immediately. Our tests show that around two out of three deposits meet the criteria for being pre-credited," Eric Winer, VP of engineering at Gemini, explained in the blog post.

With this new launch, users can able to sell BTC for USD or ETH faster and more efficiently. They can also trade in Gemini's daily two-sided auction without delay due to bitcoin network congestion. When users deposit reaches its required three confirmations, they can then withdraw the amount of deposit or any USD or ETH purchased with your deposit.

The new pre-credit service is already enabled for all Gemini customers and it is much similar to Gemini's existing Instant ACH system, where funds are available for trading right away and available for withdrawal only after deposit is fully cleared.
To read more, please click on the link below…
Source: Digital currency exchange Gemini introduces pre-credited bitcoin deposits – EconoTimes