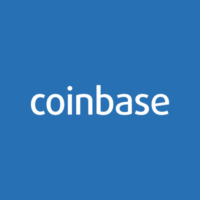 Digital currency exchange Coinbase raises $100 million, hits $1 billion valuation
Digital currency exchange Coinbase announced on its blog on Thursday that it has raised $100 million in so-called "Series D" funding led by U.S. venture capital firm IVP, making it the first bitcoin start-up to achieve a valuation of at least $1 billion.

Start-ups with a $1 billion valuation are part of what is called a "unicorn" club in the venture capital industry. The $1 billion valuation was estimated by data and research provider Pitchbook.

Series D is generally the fifth stage of funding, following a seed investment, and series A through C rounds.

With the new investment, Coinbase has raised $217 million since it launched in 2012. It raised $75 million more than two years ago and then secured an additional $10.5 million in July 2016, Pitchbook data showed.

The other participants in Coinbase's Series D funding were Spark Capital, Greylock Partners, Battery Ventures, Section 32 and Draper Associates. Draper Associates was an investor in a previous financing round, Coinbase said.

The funds will be used to finance the company's expansion, Brian Armstrong, chief executive officer and founder of Coinbase, said on the company's blog. Specifically, Coinbase wants to increase the size of its engineering and customer support teams and open an office in New York for GDAX, the company's trading platform for institutional investors.

Coinbase, which operates in 32 countries, said it also wants to grow its investment in Toshi, a browser for the Ethereum network. Ethereum is blockchain, similar to that of bitcoin.
To read more, please click on the link below…
Source: Digital currency exchange Coinbase raises $100 million, hits $1 billion valuation – Reuters