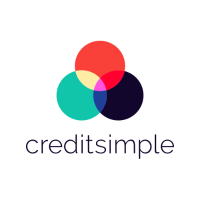 How Credit Simple is disrupting the fintech marketing landscape
The credit industry is fiercely competitive, and major banks have strong and deeply established roots offering credit scores and advice. But New Zealand fintech startup, Credit Simple, is fast making inroads across the Tasman as well as in Australia thanks to its ability to engage customers in a more agile way.

First launched in New Zealand in September 2016 and following fast success, Credit Simple debuted in the Australian market in February 2017. While the startup is a very new and relatively small fish in a big pond, its CMO, Emily Stevenson, said it's enjoying an exciting, fast-growth trajectory.

"It's all very new," she told CMO. "Last year, I was the third employee and now there are 17 of us."

The company began quickly disrupting the New Zealand credit score landscape after a realisation there was nothing like it available in that market, Stevenson said. In Australia, the brand faces more competition.

"New Zealanders were quite mind-blown by the fact there was this number on them, whereas Australians were more aware credit scores existed. So it was great for us experience that disruption," she said.

Credit Simple has recently gained the financial backing of Dun & Bradstreet, which Stevenson said equates to a bigger marketing budget and greater flexibility to take action.
To read more, please click on the link below…
Source: CMO Interview: How Credit Simple is disrupting the fintech marketing landscape – CMO Australia