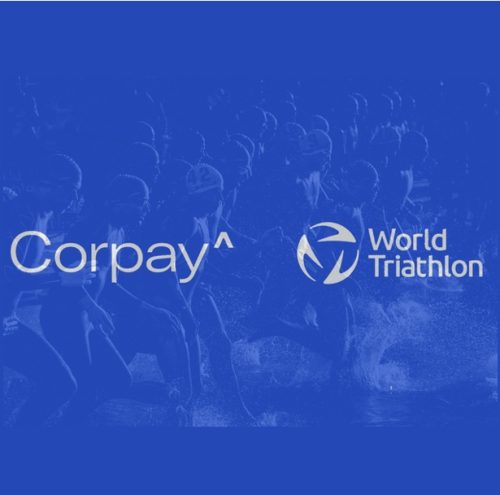 Corpay Cross-Border announced as World Triathlon's official foreign exchange payments supplier
Corpay, a FLEETCOR® (NYSE: FLT) brand and global leader in business payments, has announced that Corpay's Cross-Border business has entered into an agreement with World Triathlon, the worldwide governing body of international triathlon and its related multi-sports to become their Official Foreign Exchange (FX) Payments Supplier. As part of this partnership, Corpay Cross-Border has also been named an Official World Triathlon Supplier and Official Event Supplier.
Through this alliance, World Triathlon, along with the broader World Triathlon ecosystem of National Federations, corporate business partners and sponsors* will be able to gain access to and utilise Corpay's innovative solutions to help mitigate their foreign exchange exposure. Additionally, Corpay Cross-Border's award-winning platform will enable eligible companies to manage their global payments from a single point of access.
"The team at Corpay Cross-Border is very honoured to be named the Official FX Payments Supplier for World Triathlon" said Brad Loder, Vice President, Cross-Border Marketing, Corpay Cross-Border Solutions. "As we continue to grow the Corpay brand and business across the globe, we are excited by the opportunity to align with a globally recognized and respected organization such as World Triathlon. I am confident that World Triathlon and their broad network of National Federations and business partners will benefit from access to our comprehensive cross-border payments and FX risk management solutions, along with our experience gained within the world of sports."
"We are thrilled to announce this new partnership with Corpay Cross-Border as part of our efforts to diversify our exposure and range of business partners," said World Triathlon Head of Marketing & Commercial, Kris Gemmell. "World Triathlon continues to offer more prize money at more events across more territories than ever before, and having Corpay as a partner at the heart of that side of the organisation will make those payments more effective and efficient, both literally and financially."